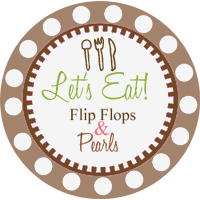 I've been threatening to blog about our whole-chicken cooking experience for quite some time. But there never seemed to be enough hours in each day. And although this week is a stressful one (read: we are moving MONDAY) I seem to not care as much about my work anymore as I only have three days left. Therefore I bring you: Cooking a Whole Chicken.
Fried Pink Tomato
posted that Earthfare, a Whole-Foods-type local grocery, was giving out free dinner coupons for a whole chicken. If I like anything more than entertaining myself through learning how to cook (i.e. a whole freaking chicken) it's when materials for such activities are free. All one had to do was print out the coupon and spend $10 in the store. And that was not hard to do.
No Fear Entertaining
and
Lubbock Online
. I decided to use a dutch oven, rustic-style. Meaning: I have no idea what I was doing. After reading both websites carefully, I combined the instructions as many of their points were contradictory. I did not rinse the chicken, as I've heard the splashing water will spray disease-ridden-chicken-juices everywhere. I did pat it dry, and season it with minced garlic and butter.
The Professor's job was simple. Put your hand up its butt and retrieved whatever ye may find. He did thus. Then we stuffed the poor, assaulted chicken with garlic and lemons. Following the Lubbock instructions, sort of, I cut up onions, potatoes, and turnips. I placed some oil and the onions in the dutch oven and cooked over the stove, adding the chicken, turning it and browning it a touch. Removing the chicken, I added all the veggies (save the carrots) to the dutch oven and placed the chicken on top. This way it won't stick to the bottom of the dutch oven.
Pulled out of the oven to be flipped over spoon-in-butt-style once more.
The finished product.




Making gravy.
Finally time to eat!